Coaching has become very popular for Personal Trainers, and for a good reason. The psychology of behavioral change has stepped into the forefront of the Fitness community, and for good reason. Helping clients to achieve specific goals for their health and wellness requires more than just understanding exercise and nutrition. Learning how to "coach" your clients is critical to helping them in "goal attainment".
This workshop focuses on critical conversational tools designed to elicit responses that "motivate" clients to change unproductive patterns of behavior.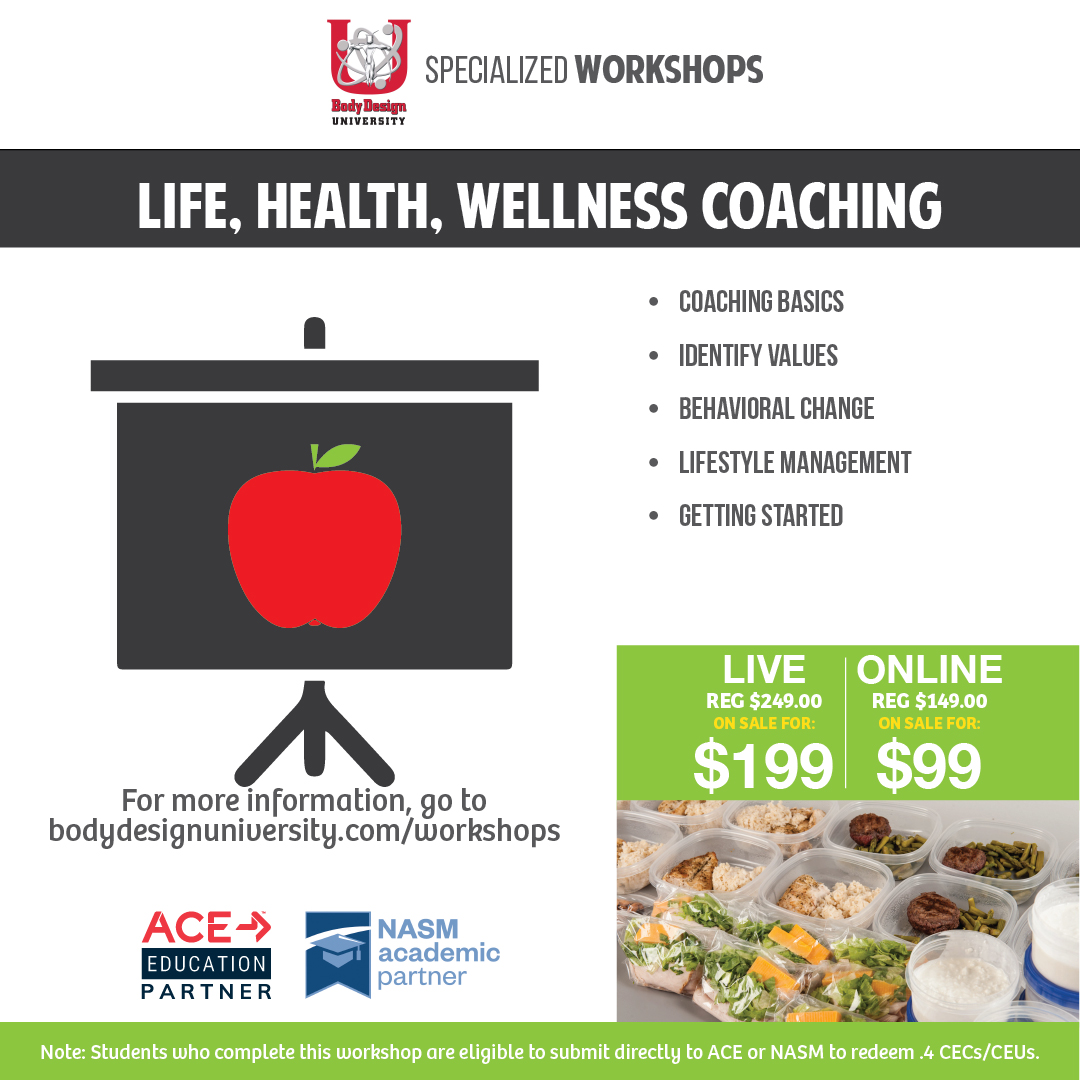 Read what other students are saying about this workshop!
"The clarity of the information was superb." – Brandi Johnson
"Expected to learn a lot and did!" – Alyssa Leonard
"I always enjoy the workshops." – Jonathan Straham
"Learned a lot. Had fun. Doug was great." – Chris Deimler
"I learned something I will use for my life and helping others." –Isaam Byrd